Products

-- KVM Consoles - AK-Series
AK-1704-K5

• 17" LCD Monitor with LED Backlight
• 4 Port CAT.5 KVM-Switch
• Depth 559mm only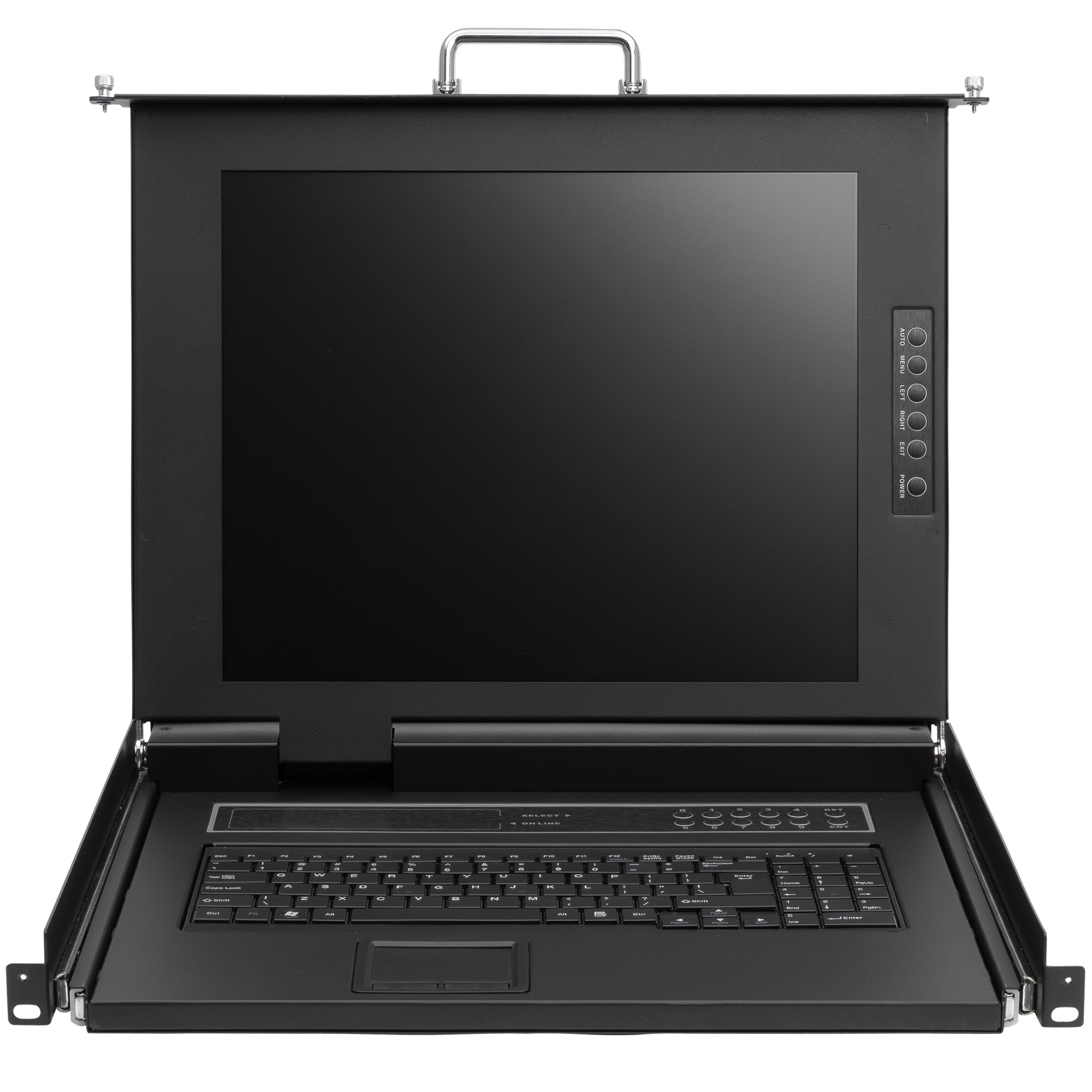 AK-1704-K5 is a 17" Monitor-Keyboard-Drawer with LED backlight.
A value keyboard with number block and touchpad and the integrated 4 Port CAT.5 KVM-Switch are completing the external design.
The casing conforms the 1U Standard, is easily installed and mountable with the included mounting kit.

The device can optionally be equiped with an IP-module.
Specifications:


• The corresponding dongle is included with delivery.
• Cascadable up to a port capacity of 64 ports by tree-chaining
• Computer selection by push buttons, Keyboard -Hotkeys and OSD-Menu
• On-Screen-Display und system notification as a Pop-Up
• Automatic Power ON/OFF pushing the console back to the rack
• Supports all USB suitable operating systems: for example DOS, Windows Series / Server 2008 / Server 2013, Linux, MacOS, etc.
• Numeric LED status indicators for clear display of port status
Properties:


• 1U 17" LCD console, 571mm total depth • Stepless, adjustable angle from 0 to 105° with high quality torque hinges • Easy one-man-assembly with the included installation angles • Integrated 4 Port CAT.5 KVM-switch • Adjustable depth: 560mm to 900mm (Standard) • Chromed, hinged metal handle • Practical knurled screws • High graphic resolution, up to 1280 x 1024 with 60Hz
Keyboard Variants:


Available in following versions: German (DE), US-English (US), French (FR), Spanish (SP), Italian (IT). Swiss / German (CH) and swedish / finnish (SWE/FI)

Versions available on request: UK-English (UK), Turkish (TK), Russian(RU) and Arabian (AR). .