Products

-- KVM Console - AW-19" Series
AW-1901DVI

• 19" LCD Monitor with LED Backlight
• DVI and VGA Input
• 3 Port USB 2.0 Hub
• Depth 640mm only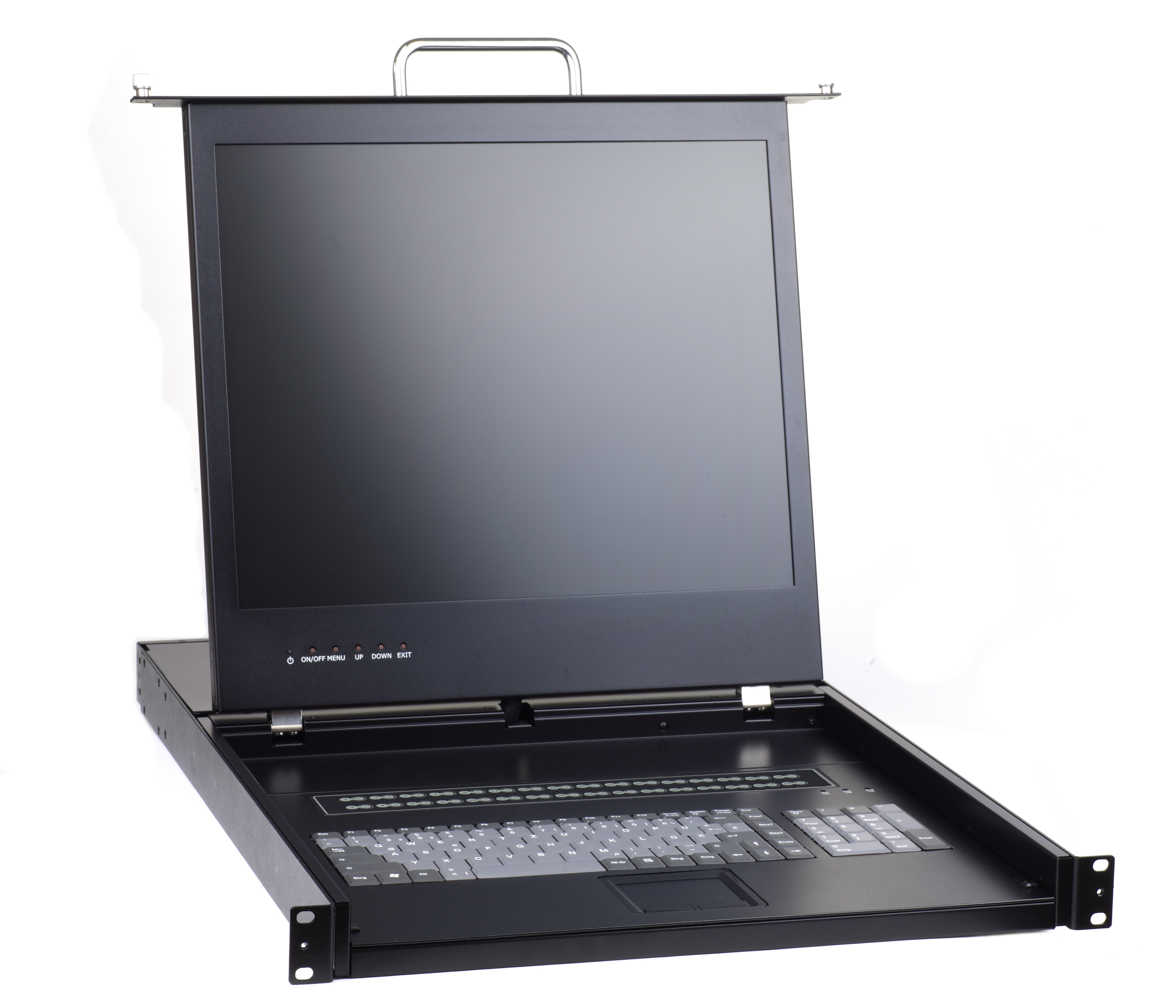 AW-1901-DVI is a 19" Monitor-Keyboard-Drawer with LED Backlight. A value keyboard with a number block and touchpad, DVI and VGA Input and 3 Front USB-connectors are completing the external design. The casing conforms the 1U Standard, is easily installed and mountable with the included mounting kit.
Specifications:


• DVI-I and VGA Input, USB for Keyboard and Touchpad
• Compatible with most PS / 2 KVM and USB KVM switches
• Integrated 3 Port-front USB2.0 device-Hub for shared use of USB2.0 und USB1.1 terminal device (for another Mouse, Scanner, Printer, Cameras, USB-Storage medium, etc.) to all PCs
• OSD Menu in the following languages adjustable: German, English, Spanish, Italian , French, Portuguese, Korean, Cyrillic, Japanese, trad. Chinese, mod. Chinese
• Support friendly external power supply
• Supports all USB suitable operating systems: for example DOS, Windows Series / Server 2008 / Server 2013, Linux, MacOS, etc.
• Perfect keyboard / mouse emulation for safe function on all computers and operating systems
Properties:


• 1U 19" LCD console, 640mm depth
• Stepless,adjustable angle from 0 to 105° over high qualityand unique torque hinges
• Easy one man assembly with the provided angles
•DVI and VGA Input
•3 front 2.0 USB
• Adjustable depth from 600 mm up to 1130 mm tread depth
• Chromed metal handle
• Practical knurled screws
•High graphic resolution, up to 1280 x 1024 with 60Hz DDC, DDC2 und DDC2B
Keyboard variants:


Available in following versions: German (DE), US-English (US), UK-English (UK), French (FR), Spanish (SP), Italian (IT) and Swiss / German (CH)
Versions available on request: Turkish (TK) and Russian(RU)
Trackball version is possible, in combination with a Cherry G84-4400 Trackball Keyboard.